Why Britain's Crafters must adapt to these new challenging times
Crafters must find new and inventive ways of doing business if they want to survive further lockdowns and fewer craft events to attend.
It has been approximately seven months since Britain first went into a lockdown due to COVID-19 completely changing the face of the craft industry.
Crafters now more than ever need to change with the times and evolve because if they don't, their craft businesses just won't survive.
Get your business online
Rosie, the founder of Organik Orangutan needed to find a different way to do things and now offers soap making workshops online.
' I've often been asked if I do online workshops but I've always said no as I honestly didn't think I could! So, yes because of COVID I had to run them online or my little business wouldn't survive. I send out all the ingredients etc and run the workshops on Zoom. They're going really well and I was surprised at how easy it is. I actually prefer it in some ways 😊 and intend to continue. I will be adding new workshops soon.'
Selling online
If you haven't sold online before, you're in for a real treat because there's an online opportunity out there for everyone. Social media ie, Instagram and Facebook are popular sales platforms, because they are relatively easy to learn and free to use.
There are a number of 'build your own websites' now about on the market, so giving you a way of getting online without spending out on a web designer.
There are also online shops that you can sell through, for example Etsy, folksy, and conscious crafties.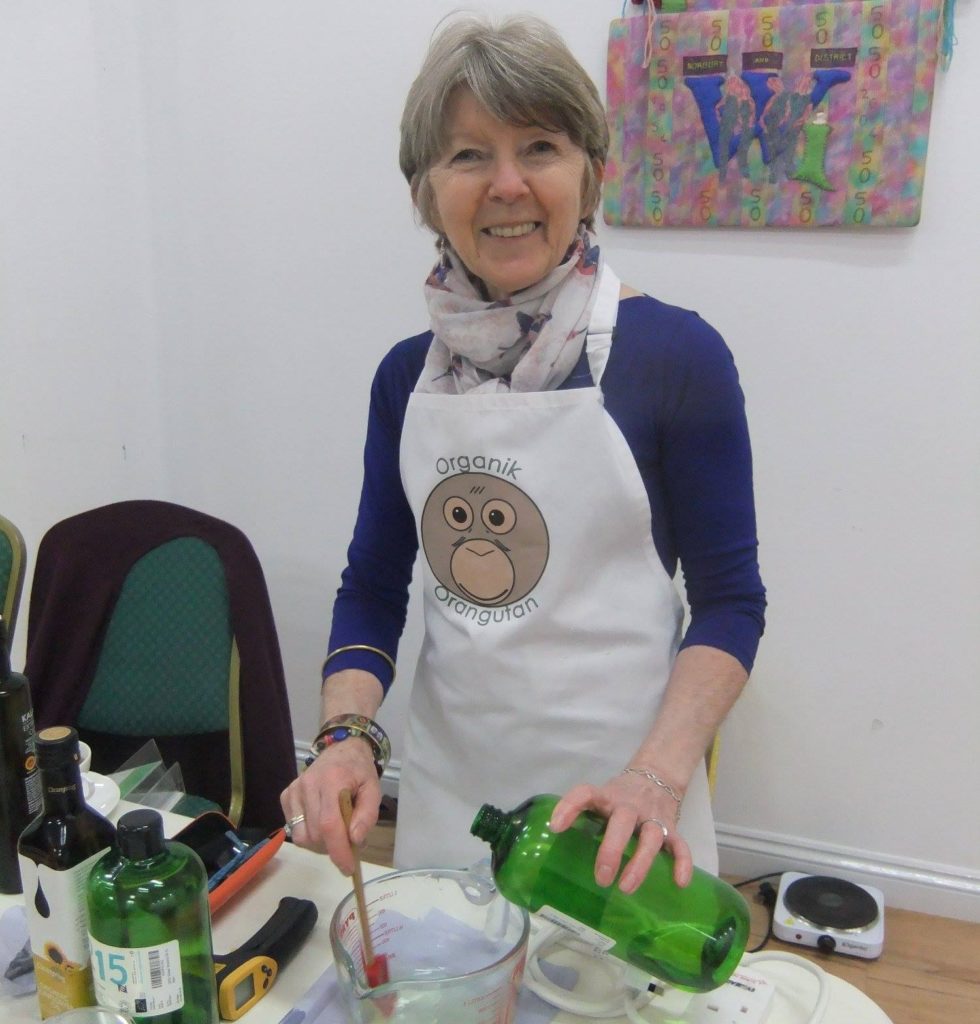 Stand out from the crowd
Taking your business online is a golden opportunity to stand out from the crowd.
You can offer your customers a truly unique experience when they buy from you.
I recently purchased a handcrafted leather binder from a crafter through Folksy. When it was delivered, it was very securely packaged, which I appreciated. When I opened the outer plain packaging, I was overwhelmed to find a beautifully wrapped binder, presented in a bespoke box. To top it off there was a handwritten thankyou for my custom. I cannot even explain the joy this gave me, but I can say that it made me feel special as a valued customer. Would I have received the same treatment face to face at a craft fair? Who knows, but it was definitely a great experience receiving this treasure through the post, and because of that, I desperately want to buy from her again!
So what are you waiting for? Adapt and evolve your craft business, you won't regret it.